Software Specifically Designed for You
We put ourselves in your shoes to make doing business easier 
Learn More
The PhaseAlpha Difference
PhaseAlpha specializes in the custom software development of business solutions for any industry. By leveraging the most cost effective, industry-proven practices and resources, we ensure success at every step. We will keep your project on time and within budget – it's what we do! Having decades of success to prove it, PhaseAlpha is the right choice for your next project.
Our Services
Our services span the complete development life-cycle for a diverse range of industries. We utilize agile software development practices that insure our clients gain benefits at every milestone in a project.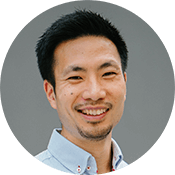 Leaders need information to move the business forward
Proven solutions allow you to aggregate and visualize data to understand where you are

Custom tools help you get to where you need to go to stabilize and scale your business
Recommended case study: ICG Scorm Emulator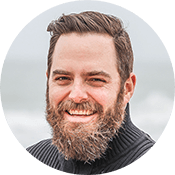 Strategies are blueprints for the future business, but they require flawless execution to see them realized.
Deliver solutions to make doing business easier for all stakeholders
Streamline processes to eliminate waste and improve throughput
Recommended case Study: Lau Mobile Fan Law Calculator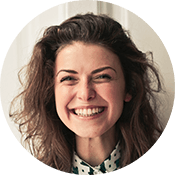 Field reps or remote workers are essential to any companies bottom line. Providing them information quickly, efficiently, and conveniently makes a difference in your company's margins.
Eliminate hurdles by providing tools to position for success
Make the daily lives of your best advocates better
Recommended case Study: Sales Tracker
Testimonials
What Our Clients Say About Us
We have worked with Joe Lewis and PhaseAlpha since 2010. Beginning in 2010, we contracted with Joe and his team to develop a major custom software application. This application has been extremely successful and we are currently working with PhaseAlpha to do a major update to the entire application. PhaseAlpha has been responsible for updates and maintenance since the initial rollout. This project and application have been successful because of PhaseAlpha's industry and technical knowledge. PhaseAlpha is dependable and reliable and brings creative, functional, managerial, and technical skills to the project. PhaseAlpha has always been extremely flexible in meeting our company schedules whether that be emergency changes or fixes or maybe delays on our side because of resource constraints or shifts in pressing projects and priorities. We look forward to continuing our relationship with PhaseAlpha in the future.
In the effort to transition our business to paperless, we have been using PhaseAlpha's Dragonfly program since 2010. We could not be happier with the results. From PhaseAlpha's personal attention, to the quick responses to questions or issues, it truly has been a pleasure. Rarely do you find a company so focused and dedicated to making the customer feel like their #1 priority. We look forward to many more years of continued business.
PhaseAlpha has been providing custom design and programming solutions for Metal Industries for several years. PhaseAlpha has consistently offered creative and effective solutions with each challenge we've presented them. They are willing to invest the time to fully understand the challenges we are looking to overcome, and then provide unique, reliable solutions to meet each of our needs.
Thanks for all your work on our projects. You guys never disappoint!
Dear Joe, Getting help from Shane the other day brought to mind how well you guys keep our systems going. We so rarely speak! Stuff simply works. When we do get in touch, it's never for long. Stuff gets sorted, quickly. Rarely have I worked with a team that is so clearly, so very committed to customer service. I can see that you all care about your work. You seem to take it personally and having worked with you for nearly 6 years, I believe that is actually the case. Add this enthusiasm to how well the systems perform and you have an exceptionally good product. One that I really, really, would not want to be without here at Gigatronix. Thanks Joe. Please pass on my gratitude to the rest of the PhaseAlpha team.