Details
Case Study: ICG SCORM Emulator
Customer: Infinitude Creative Group
Website: www.nfnitude.com
Infinitude Creative Group (ICG) develops training modules used in corporate Learning Management Systems (LMS).
The Challenge
Many of the current Learning Management Systems (LMS) do not support mobile learning programs. This gap in technology was a real issue for delivering training programs to clients that are increasingly going mobile.
The challenge was creating a platform that would work on any device and generically deliver training programs, while tracking student interactions for reporting and analysis.
The Solution
PhaseAlpha developed SCORM Emulator – a platform and device agnostic technology capable of integrating with HTML5 training modules and communicating with a secure web service to track all student interactions. The solution included a verification system on the client that insures all data is collected even on unstable WiFi connections. SCORM Emulator also integrates on the back-end with any LMS to deliver SCORM compliant data.
Technologies Used
Linux/Apache Web Server
MySQL
PHP
JavaScript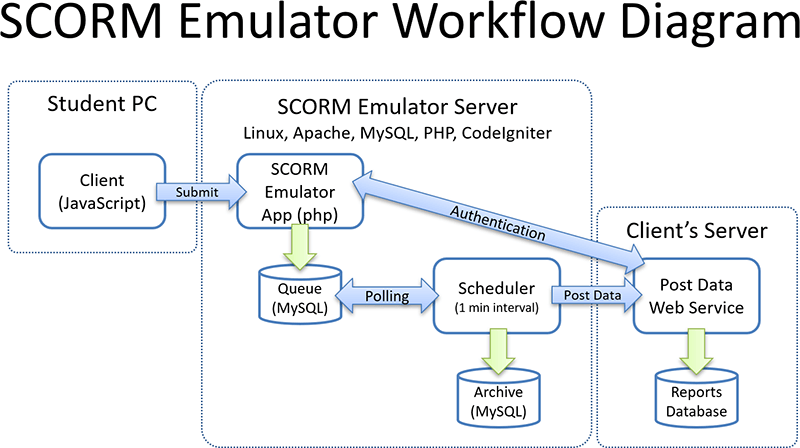 Office
PhaseAlpha, LLC
8400 W 110th Street
Suite 600
Overland Park, KS 66210
Call Us
Phone: 913-648-9200
Toll-Free: 888-559-5673